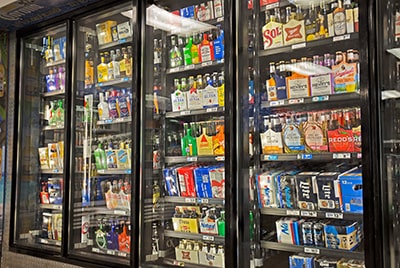 You probably have a favorite beer, and we probably carry it here.
Ale
Ales are often some of the most flavorful beers on the market. Ranging from fruity and spicy to sweet and toffee-like, there's a lot to love when choosing an ale.
Stout beers range between sweet and toasty and often have plum or fig-like notes. Some varieties can also have licorice flavors to them. They're usually very dark, and very strong.
IPAs and pale ale are often bready and sweet with hops that range between earthy and citrus-like. They're smooth and creamy when it comes to mouth feel, which sets them apart.
Belgian beers feature very mild hops flavors compared to other beer styles, but their yeast varieties give them some of the funkiest flavor profiles on the market. If you're looking to try something tart, sour, fruity, or spicy, try a Belgian beer.
Wheat beer is known for its head: it's longer-lasting, thick, and almost fluffy in consistency when compared to other beers. It has a very mild flavor and sometimes has citrus notes to it. It's usually a very neutral beer.
Strong ale and barley wine styles of beer have a higher alcohol content and generally don't fall into another category. They're often strong in flavor and fall somewhere between sweet and roasty. They can feel almost chewy in the mouth, and barley wines have similar profiles to drinks like sherry.
Lager
Every country that brews alcohol brews a lager. Lagers are made for easy drinking and are the perfect beverage for relaxed drinkers. The paler the color, the more neutral the flavor. Darker lagers can have a strong hops flavor or add toasty, biscuity, or chocolaty notes.
Craft Beer
Timbuktu supports small and local breweries with our great craft beer selection. These unique beers are also the perfect place to start when you want to try something new.
Stop by and pick up a pint today!